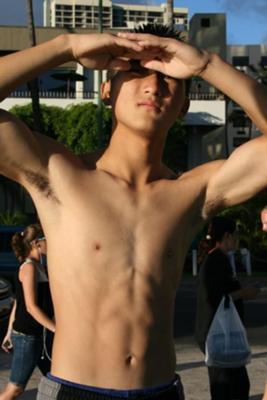 QUESTION:
I'm 17 right now and just thought about acting as a career. Do you think I am suitable for acting? I am Asian(Hmong)and stand at 5'5. I have no acting skills yet and a shy person. I'm a fit guy and active and weigh about 125 lbs. Please give me your opinion.
ANSWER:
Only you can decide if you are "suitable for acting", or more importantly, if acting is suited to you. There's no required look or height to become an actor. You can be short and be a star (look at Tom Cruise), you can be fit or out of shape as long as you understand your type and the kind of roles you're right for. You can be any ethnicity, of course. You will have to deal with some typecasting, but you will have access to more roles as your resume grows. You may find the answer to this similar post helpful too.
There are also a lot of shy actors out there. You can be shy in private and feel right at home on stage. Or you can learn how to deal with stage fright if that's a concern. The only thing you can't go without as an actor is training, because even if you have talent, that can only take you so far, plus you need to hit the ground running when you start looking for acting jobs, and good acting schools will help you get experience and stage time before you graduate.
All that really matters is how much you want to be an actor and if you enjoy the process. This is the most important thing because it's hard to make a living as an actor and there's tough competition. If you don't enjoy the process of working on your craft and auditioning for roles, acting is probably not suited for you.
Try a summer acting camp or evening acting classes this year to start with, and see how you like it.