by Bronte
(Hatfield Wisconsin)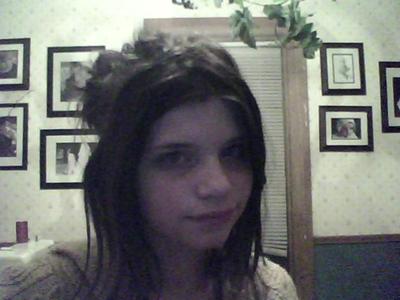 QUESTION:
Hi my name is Bronte and I'm 15 years old and I have a passion for acting. I might not be the best but I am trying very hard. I make YouTube videos and that's how I practice a lot. I live in Wisconsin so there aren't any acting schools near me. Ever since my dad took acting classes I was inspired. I see acting as an art. Do you know if there are any online acting schools or any in Wisconsin and do you have any advice about what I should do like how to practice acting at home or anything like that?
ANSWER:
You don't need a teacher to get start acting, but a good acting class will help you avoid bad habits in your acting like indicating and "faking". A good place to start looking for an acting class are local theaters. Many offer educational programs. Some have workshops while others have special festivals (for example, the Milwaukee Chamber Theater has a Young Playwrights festival every year). The great thing about taking a workshop at a professional theater is that you'll be close to the real world of acting. You'll get to see a lot of plays and maybe get a chance to intern but definitely get a real introduction to the art of acting and whether it is for you or not.
I've compiled a small list of Wisconsin Theatre Companies and Performance Spaces to get started. You can Google them and see which theatres offer education programs for high-schoolers. Even if they don't, they may be able to recommend a good acting class in your area.
American Players Theater
The Bunny Gumbo Theatre Company
Door Shakespeare
First Stage Children's Theater
Marcus Center for the Performing Arts
Forward Theater Company
In Tandem Theatre
Jennifer's Talent Unlimited Inc
The Lake Geneva Theatre Co
Lori Lins Ltd
Milwaukee Repertory Theatre
Optimist Theatre
Pink Banana Theatre
Renaissance Theatreworks
Uprooted Theatre
Youngblood Theatre Company
Milwaukee Theatre
While you look for a good acting class, you can start studying acting by visiting our acting techniques pages. They provide information on different acting methods as well as sample exercises you can try at home (some are even demonstrated on video). We'll have more online acting lessons on the Acting School Stop website in the future, so sign up for our newsletter or subscribe to our blog to stay up to date on the latest information available on the site.
Once you finish high school, if you still want to act and feel you're ready to audition professionally, sign up for the Milwaukee general auditions that are held every year in Wisconsin!