As an actor, you'll need a couple one minute monologues for casting calls that require it and auditions for acting schools. Minute monologues can be hard to find, so we've put together a selection of a few good ones for male and female actors. Hope you find what you're looking for!
When they say one minute, they really mean it!
Some CDs will have a watch in hand and stop you exactly at one minute. This can be very frustrating so make sure the audition monologue you pick is under a minute. All the acting monologues below are under 60 seconds with normal pacing, but always time yourself when you rehearse at home.
1) One Minute Monologues for Women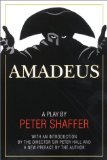 Amadeus by Peter Shaffer
Age range: 20s-30s
Where to find it: Amadeus: A Play by Peter Shaffer – Act II – the last few pages (character: CONSTANZE).
Starts with… "Hush now, lovely."
Ends with… "Can you hear me?"
Description: In 18th century Vienna, Mozart's wife pleads with her dying husband not to leave her.
Why we like it: In under a minute, a good actress can show intense emotion and strong characterization. A piece by Peter Shaffer is also a good choice for auditions for acting schools.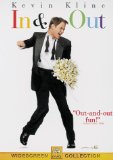 In & Out (starring Joan Cusack)
Age range: mid 20s – late 30s
Where to find it: Rent the 1997 movie In & Out directed by Paul Rudnick (character: EMILY).
Starts with… "You're sorry?"
Ends with… "…how many times I've had to watch funny girl?"
(You will have to edit out some of Howard's lines but it works great as a monologue.)
Description: Emily's reaction when her fiance suddenly comes out of the closet on their wedding day.
Why we like it: This is a fun audition monologue for leading and character actresses alike. There are a lot of comedic beats in this one minute monologue as this rejected bride goes from total disbelief to anger and self-pity.
2) One Minute Monologues for Men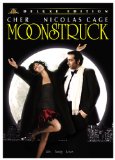 Moonstruck by John Patrick Shanley
Age range: 20s – 30s
Where to find it: Get the screenplay by John Patrick Shanley or rent the movie Moonstruck (character: RONNY).
Starts with… "Everything seems like nothing to me now."
Ends with… "Come on, come on, come on."
(These are the lines from the movie. You'll need to edit out Loretta's lines).
Description: Ronny convinces Loretta, the woman engaged to her brother, to go to bed with him with this unusual speech about love.
Why we like it: This short monologue can be used as a dramatic or comedic monologue. In a very short time, a good actor can show a lot of passion and different emotions, including love, which is very appealing on stage yet hard to come by in male acting monologues.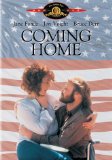 Coming Home (starring Jon Voight)
Age range: 30s – 40s
Where to find it: Get the 1978 movie Coming Home (character: LUKE).
Starts with… "I'm here to tell you that I have killed for my country…"
Ends with… "And I'm just telling you, there's a choice to be made here."
(Or you can do the entire 2 minute monologue that starts with… "You want to be a part of it.")
Description: A wounded Vietnam veteran speaks out against the war.
Why we like it: This is a good short dramatic monologue that leaves you a lot of choices as an actor depending on what role you're auditioning for. This role that won Jon Voight an Oscar can be played very emotional or not, depending on the situation and your strengths as an actor.
Want a unique monologue nobody else has?
Purchase one of our original comedic monologues or dramatic monologues.
Return from Minute Monologues to Acting School Stop Home