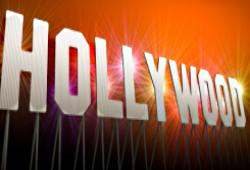 What's it like to be acting in LA?
Well, it's different, whether you come from another country, a smaller town or New York City. That's why we wrote this page about moving to LA and acting in Hollywood.
Maybe you plan on attending one of the acting schools in LA. Or maybe you're an actor wanting to do more film and television. Either way, these tips should help you get prepared for the big move out West.
Acting in LA TIP 1 – Get a Reliable Car
Part of your time acting in Los Angeles will be spent driving. There is no real center in LA as you would find in most towns. Everything is spread out over miles and miles here, and unlike Manhattan, public transports will not get you where you need to go (at least, not in the reasonable amount of time you need to audition more than once a day).
Auditions and casting director offices are also spread out. Some will be at the Studios, some will be in Hollywood, some in the "Valley" and some – mainly commercials – in Santa Monica. This is why you need a reliable car. No matter where you live, you will have to take the highway rather regularly. The last thing you want is for your car to break down on the 101 Freeway on your way to the acting callback that could launch your career.
When I first moved to LA, my car had 220,000 miles on it. It broke down about once a month until I finally realized this wasn't going to work. You don't need a fancy car, just one that takes you were you need to go – and preferably has AC, it gets very hot here.
Getting to Studio AuditionsIf you have an audition at a studio, leave early. You will need extra time to park and then walk to the bungalow your audition is at. Usually, you can get a map of the studio when you arrive, but allow extra time for finding your way. When you get the audition call, make sure you will have a drive-on or you won't be allowed to enter.
Acting in LA TIP 2 – Pick the Right Place to Live
If you come from New York, you'll find rents in LA very cheap. If you come from a smaller town, you may not feel this way. Actually, when you take into account the wonderful weather and everything Los Angeles has to offer, renting in Los Angeles is pretty affordable. You can find a 1-bedroom apartment with a pool in a nice neighborhood for under $1,200. The important thing is to choose a neighborhood that's safe and not too far from auditions.
If you need to get a day job to pay the rent, you may want to secure a job first. Traffic in LA can be horrible, especially if you have to drive to and from work during peak hours, so you won't want to live too far from your job.
Here are some of the different neighborhoods to look into:
Los Feliz/Silverlake
A lot of NY actors who move to LA like this area because it is one of the most pedestrian areas in LA. Some say it has a little bit of a feel of "The Village" in Manhattan. Los Feliz also the advantage of being close to Griffith Park, a very large mountain park with hiking and jogging trails, while those who live in Silverlake can jog around the reservoir.
West Hollywood/Wilshire
Just north of Beverly Hills, West Hollywood is considered by some the center of LA nightlife. Further south, the Wilshire area is more quiet, but safe. Both neighborhoods can be a little pricey, but are nice and central.
Santa Monica/Venice
If you want to live by the sea, you'll want to check out rentals in these neighborhoods. The climate is cooler here and often overcast, but it's the beach. Santa Monica is closer to the 10 Freeway and the rest of the city, but also more expensive. Venice is cheaper.
The East Valley
The Valley is the area North of the 101 Freeway, on the other side of the Hollywood hills. Good neighborhoods include Sherman Oaks, Studio City, Valley Village and some parts of North Hollywood. There are quite a few acting classes and casting director offices in this area, plus you are close to Universal City and CBS Studios, and the rents are more affordable than south of the Hills.
This is not an extensive list of all the neighborhoods you can choose from. The important thing is to try to stay:
South of Burbank Blvd in the Valley
East of the 405 Freeway (or not too far West).
West of the 5 Freeway (or not too far East).
North of the 10 Freeway (or not too far South).
Acting in LA TIP 3 – Move at the Right Time
A lot of actors who want to start acting in LA move here for pilot season. This can be discouraging, as it is the most busy time of the year. Casting directors and LA agents don't have time to meet newcomers. A better time to come is March or April, toward the end of the season. This will give you time to find a place, a job if you need one, and get headshots if you need new ones. In mid-April, when agents are looking for new clients to replace the ones who are working on pilots, you can mail your picture and resume.
Get Your Face Around
Those who have experience acting in Los Angeles agree that it takes time to get your first few casting calls. Casting directors need to get to know your face as your headshot comes across their desk over and over. So don't get discouraged if you don't get calls at first. Keep submitting and don't change headshots !
Acting in LA TIP 4 – Make connections
The biggest pitfall here is if you let others convince you that acting in Hollywood means constantly going to parties and trying to "network" like many untrained wannabe actors do here, by spending most of your time looking for people who will give you a break rather than create opportunities for yourself.
Really making connections means entering the world of professional actors here through good acting classes in Los Angeles, casting director workshops, agent seminars, scene nights and internships. You'll notice that everything I just mentions not only helps you network, but helps you be a better actor. Acting in Los Angeles requires just as much training as acting in New York.
If you came to LA straight out of high school, attending one of the good acting schools in LA like USC School of Theatre or a similar school is probably the best thing you can do for your acting career. If you already went to acting school, choosing a good acting class to keep flexing your acting muscles is a great place to start getting into the swing of things here, especially if the class offers industry showcases to present your work to local casting directors and agents (see our list of Los Angeles Acting Schools and Classes to get started).
Casting director workshops will get your face around and help you learn insider tips on what each office is looking for. Before signing up, do your research and pick those who cast shows you are perfect for. If you don't have that many screen credits on your resume, look at the small roles, the co-stars, that only have a few lines. Try to see the same casting director every few months and follow-up with a thank you actor postcard (also let the casting director know about new acting jobs you got by mail).
Another great way to jump with both feet in is to intern 2 days a week at a casting director's office. It's not easy to get an internship but keep making the calls and you'll get one. Don't be pushy. Don't ask for an audition until you've paid your dues and spent a few weeks or months being friendly, helpful and professional. You're not wasting your time. When you organize headshots and resumes at their offices, you're learning. When you are picked as a reader, you're learning. When you watch actors audition, your auditioning skills improve. Every actor I know who has been a good intern was eventually asked to audition for a small part. Some got paid as assistants. Some landed a role.
When acting in LA, the first few television and film roles are very hard to get, but once your resume shows you've done it, you will be called in for screen auditions more and more.
Acting in LA TIP 5 – Make The Most of TV Land
If you want to be a film actor, television is a very good place to start. Browse the www.imdb.com website and look at the filmography of your favorite film actors, and you'll be surprised how many started on the small screen. Brad Pitt appeared in Episodes of Dallas, George Clooney was a star on TV before becoming a movie star, Michelle Williams got her big star in Dawson's Creek.
The majority of shows you see on television are cast and shot in Los Angeles, so you're in the right place. Now the fun starts. If you're acting in LA, you should watch at least each show casting here twice. You should have a feel of the story line and the "style of acting" needed for the show. When you get an audition, you should watch some more.
Go after the small roles at first and concentrate on those when you're watching. You'll notice that in a lot of procedural shows, the small parts are very… well, small. That's what they want, an ordinary person who doesn't stand out, so the focus can be on the story and the bigger roles. Often, new actors don't get those small parts because they want to stand out and be remembered, but the job of the co-star is usually just to move the story forward. If you can do that, you'll book parts and we'll be able to move on to bigger more interesting roles.
Hope all these tips help as you start acting in LA. People call Hollywood Tinseltown. It's true that all that glitters here is not gold but there are a lot of opportunities for dedicated actors. Surround yourself with reliable friends and stay focused. This should make your time acting in LA much more productive… and fun!