A Free Acting School... Online!
Welcome to Acting School Stop, the place where you can learn to act online, get answers to your acting questions, find live acting classes and learn how to become an actor.
This online school for actors is your one stop on the way to an acting career:
Follow the free step by step guide to become an actor.

Get free online acting lessons.

Browse listings and reviews of acting schools throughout the country.

Get acting tips for auditions and building a successful acting career.

Get answers to your acting questions.

Access our actor resource library with sample resumes, cover letters and monologues.

Read detailed articles on the business of acting.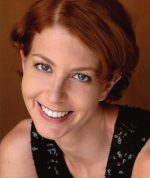 "I had no idea what to do when I started acting and I really wish someone would have told me how to avoid mistakes and acting scams and give myself the best chances of succeeding. That's why I created this website. So new and aspiring actors have the information they need to make the right choices in their career and not waste time. There's also useful resources and articles for more advanced performers. I hope you like the site and share your feedback."
Just click on the left navigation bar to find what you're looking for. It's free!
No acting school can teach you talent, but you can learn how to get your talent noticed and give yourself the best chance of becoming a successful actor.
Made up your mind? Decided to give acting a shot?
Deciding to become an actor is a big step. So make a stop here, grab a cup of coffee and arm yourself with as much information as you can.
Should you go to a university and get a theater degree? What about just taking acting classes or studying with a coach?
Here you'll find information on all the different options open to you once you decide to study acting, along with a breakdown of acting schools and acting classes all over the country and what they have to offer.You'll also find online acting classes on the different acting techniques out there so you can chose the right training for you.
What if you decide you want to skip school altogether and head straight to New York or LA to try your talent?
Read our acting tips and use the acting resources on this site to prepare. Study the free lessons on this website while you prepare for your first audition. You'll find lots of information on things like how to work on a monologue, how to build a character and where to find auditions.
And make sure you check out our BECOME AN ACTOR section where you'll find step by step guidance on how to start your acting career and land that first acting job!
Hit a roadblock along the way? Go to the ASK A QUESTION page to get your acting question answered.
OK? Ready? Give yourself the green light and go for it!
Becoming an actor is not easy. There will be road blocks, u-turns and dead ends, but whatever road you end up traveling on, it will be a fascinating journey.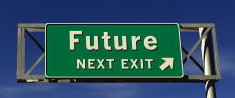 In my efforts to best help you achieve your acting goals, I have written a new e-book called Become an Actor : A Guidebook for Beginning Actors. I encourage you to click here to learn more about how the book can help you.
OK, let's act!