Good Shakespeare Monologues
for Men and Women
Below is a list of favorite Shakespeare monologues that make good audition monologues for classical roles and acting schools. When you're done browsing through these classical monologues, scroll down to the bottom of the page for acting tips on Shakespeare auditions.
Click here to share your favorite classical monologues!
When a director asks for a classical monologue, they usually mean a Shakespeare monologue. If in doubt, ask, but most directors want to know you can act your way through poetic writing, preferably Shakespearean.
1) Good Shakespeare Monologues for Women
DRAMATIC MONOLOGUES FOR WOMEN
(Part 1, Act II, Scene 3)
Age range: 20s-30s.
Description: Lady Percy suspects that the young hotheaded husband she loves is gearing for war. In this scene, she pleads with him to share what is weighing on his mind.
Length of monologue: 2 minutes.
Why we like it: This dramatic monologue for women gives classical actresses an opportunity to show both strength and vulnerability, an important aspect of Shakespearean female characters. It also has fantastic language and delivers a whole palette of emotions ranging from love and fear to anger and despair. It is not overdone like so many other dramatic Shakespeare monologues and the circumstances are not so dramatic that you'll feel pressured to cry onstage.
(Part 1, Act I, Scene 3)
Age range: 20s-30s.
Description: Joan La Pucelle tells the Dauphin of France about her vision and challenges him to accept her help.
Length of monologue: 2 minutes.
Why we like it: Shakespeare directors see the same material over and over. If you're not auditioning for Lady Macbeth or Ophelia, this lesser known Shakespeare monologue will be a nice change.
COMEDIC MONOLOGUES FOR WOMEN
(Act I, Scene 1)
Age range: 20s-30s.
Description: When Hermia, her childhood friend, escapes to the woods with the man she loves, Helena must decide if she will tell Demetrius, her former betrothed who is now in love with Hermia. Abandoned and jealous, Helena reasons on the fact that love is blind.
Length of monologue: 1:30 minutes.
Why we like it: The strong inner conflict going on in this Shakespearan monologue will help actresses stay natural and engaged. The ingenue roles in Shakespeare comedies don't really require funny monologues as much as monologues like this one, where the actress can show she can play conflict without being too dramatic. This monologue is good for that, plus it has some potential for comedy (e.g., Helena could imitate the "winged cupid painted blind".)
(Act I, Scene 2)
Age range: 20s-30s.
Description: After tearing up a love letter from Proteus in front of her waiting-woman, the quick-tempered Julia gathers the scraps of paper and revels in Proteus' words.
Length of monologue: 1:30 minutes.
Why we like it: This is a fun light-hearted classical monologue where a young actress can show a lot of charm and colors. (Note: If you use a real letter, make sure you pick up all the pieces during your performance. You want to make a good exit and not have the casting director waiting while you clean up.)
2) Good Shakespeare Monologues for Men
DRAMATIC MONOLOGUES FOR MEN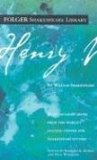 (Act III, Scene 1)
Age range: 20s-30s.
Description: King Harry rallies his troops for war, reminding them of the greatness of their ancestors.
Length of monologue: 2 minutes.
Why we like it: Shakespeare's plays are full of these heroic fighters who can make brilliant speeches, so it's a good thing to show you can play one of them. If you're auditioning for a lead role in one of Shakespeare's historic dramas, this bigger then life character will lend you its charisma and help you capture your audience.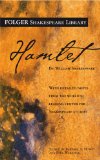 (Act I, Scene 2)
Age range: 20s-30s.
Description: Hamlet's uncle and mother have just left. Alone and anguished, Hamlet wishes he could die as he bemoans his father's death and his mother's haste to remarry.
Length of monologue: 2 minutes.
Why we like it: Hamlet is simply a fascinating character to sink your teeth into as an actor, yet this monologue that takes place early in the play is not as popular as the famous "to be or not to be" monologue.
COMEDIC MONOLOGUES FOR MEN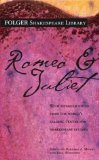 (Act II, Scene 1)
Age range: 20s-40s.
Description: Mercutio is looking for Romeo. Thinking his friend is within earshot, he uses a series of tricks, including making fun of Romeo, to get his attention.
Length of monologue: 1 minute.
Why we like it: This comedic monologue allows for a lot of physicality as Mercutio tries to get his friend's attention. Physicality is an important part of Shakespeare's comedies and this Shakespeare monologue will show a director you can "take the stage".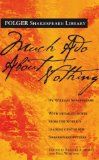 (Act II, Scene 3)
Age range: 20s-40s.
Description: Benedick, a sworn bachelor, has just overheard a conversation that Beatrice is in love with him. Unaware that he has been set up by his friends, he decides to change his ways and love her in return.
Length of monologue: 1:30 min.
Why we like it: This is a good choice if you are auditioning for the male lead in a Shakespeare comedy. This short humorous monologue in prose has many different beats where you can showcase all your different comedic skills. Check out the Kenneth Branagh rendition of this monologue in the 1993 filmed version of Much Ado About Nothing.
How to Nail Shakespeare Monologues
Monologues in verse can be intimidating for some actors, especially if you haven't studied Shakespeare in acting school. But with Shakespeare monologues, you have a great ally, the iambic pentameter! The iambic pentameter is the rhythm Shakespeare wrote most of his plays in.
Let's take the last line from this monologue
from The Two Gentlemen of Verona...
"Now kiss, embrace, contend, do what you will."
An iambic pentameter is a 5 foot line of text.
Each foot has an unstressed and a stressed syllable, so it goes like this:
Ta DUM/ ta DUM/ ta DUM/ ta DUM/ ta DUM /
Now KISS / em BRACE / con TEND / do WHAT / you WILL /
If you read your monologues using the iambic pentameter, you will know where the natural emphasis on words is. Shakespeare tells you what syllables to stress while acting his words. You will start to discover a lot of hidden meanings in your Shakespearean monologues. Think of the iambic pentameter like music with Shakespeare conducting. You don't want to overdo the rhythm of course (except maybe as an exercise) but let the music take you and the emotion will come naturally. It's a wonderful thing!
For more help with your Shakespeare monologues, see these Shakespeare Acting Lessons and look at our listings of acting schools to find a good Shakespeare acting class.

What's YOUR favorite Shakespeare monologues?
If you have a Shakespeare monologue you just love and want to share with other actors, tell us about it here. And don't forget to let us know why you like it! We'd love to hear about your audition successes with this monologue too!
What Other Visitors Have Said
Click below to see favorite Shakespeare monologues from other actors who visited this page...

Click Here to Return to Monologues
Click Here to Return from Shakespeare Monologues to Acting School Stop Home